Hydrology - Be Proactive Instead of Reactive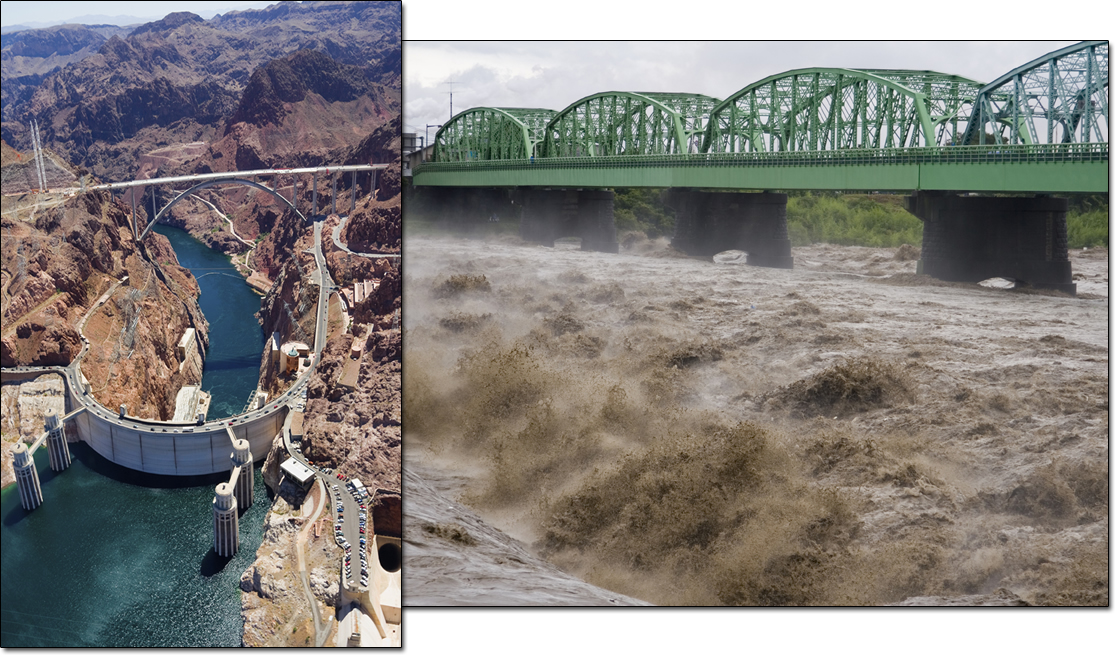 The various LEADS® product lines allow users to both integrate and visualize their atmospheric and surface hydrological information. Hydrology data such as accumulated rainfall, river level (stage) and discharge can be stored in the LEADS® database along with atmospheric data and used as the basis of forecasting, alerting and visualizing the hydrological information. LEADS® interfaces with common hydrological models and is able to provide inputs from real-time surface data as well as generate quantitative precipitation estimations (QPE) from radar and satellite, and quantitative precipitation forecasts (QPF) from numerical weather models.
LEADS® can display the hydrographs for individual station locations, catchment basin and river routing over geo spatial maps providing a situation display of a complete hydrological network. When the observed and forecast precipitation data is combined with the LEADS® alerting capability, the user has the tools to provide timely flood and flash flood warnings to save lives and property, take preventative actions and manage water resources effectively.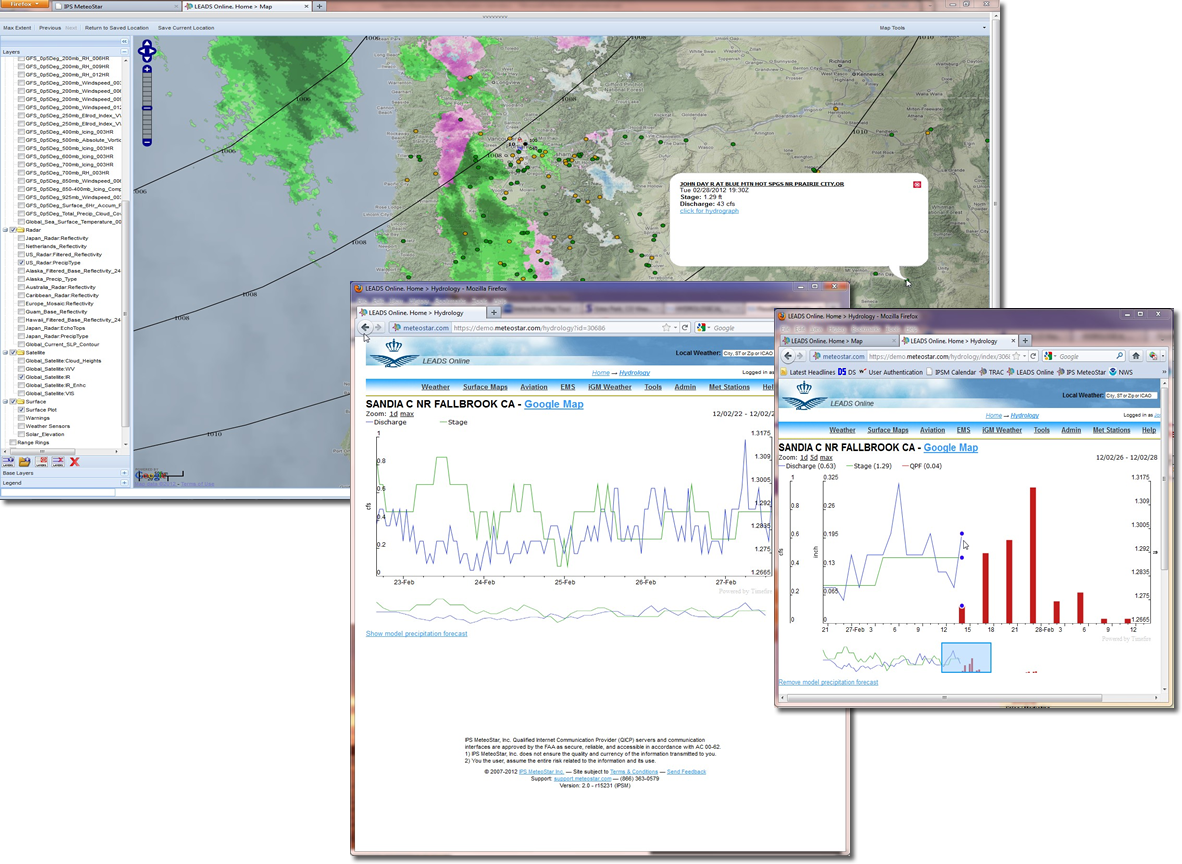 © 2017 MeteoStar - A Division of Sutron Corporation - All Rights Reserved